9
PARTS I KNOW HAVE BEEN REPLACED ARE AS FOLLOWS.
THE REAR BRAKE RESIVIOR AND THE BRAKE LINE FROM THE RES TO THE MASTER CYLINDER, THE REAR BRAKE MASTER CYLINDER WAS REBUILT.
THE STARTER WAS REPLACED WITH A BUY NOW $79.00 REBUILT STARTER FROM EBAY, THE POSITIVE CABLE FROM THE BATTERY TO THE STARTER SELINIOD WAS REPLACED WITH A HEAVIER GAUGE, THE STARTER SELINOID WAS REPLACED.
THE REAR TIRE KEPT GOING FLAT , SO THE REAR WHEEL WAS TAKEN TO THE DEALER , THEY REMOVED THE TIRE , MY FRIEND STRIPPED THE REAR RIM REPAINTED THE RIM FROM THE DARK GREY TO A YAMAHA SILVER BASE COAT/CLEAR COAT HE GOT FROM THE DEALER , THE DEALER MOUNTED AND BALANCED THE TIRE ON THE RIM WITH A NEW TUBE , THE BEARINGS WAS REPACKED WITH GREASE AND THE TIRE PUT BACK ON THE BIKE. MY UNDERSTANDING IS THAT WHEN MY FRIEND HAD THE REAR WHEEL OFF HE HE CHECKED OUT ALL THE SHAFT DRIVE PARTS AND IT ALL LOOKED GOOD , I THINK HE REPLACED SOME TYPE SEAL IN THE DRIVE, ( HE HAD THE YAMAHA TECH BOOK ON THIS BIKE AND JUST GOING OVER ALL THE 30K 50K CHECK UP STUFF).
FUEL TANK WAS REMOVED AND TOTALLY DRAINED , THE FUEL FILTER WAS REPLACED AND THE FUEL LINES FROM TANK TO CARBS WAS REPLACED.
FRONT FORKS WAS ALSO LEAKING FLUID , THE FORKS WERE REMOVED TAKEN APART AND THE SEALS HAVE BEEN REPLACED, I DO NOT KNOW WHAT SEALS HE REPLACED IN THE FORKS THE KIT HE BOUGHT FROM THE DEALER HAD ABOUT 8 DIFFERENT SEALS AND OR "O"- RINGS, HE USED THEM ALL , THE FORKS WAS THE LAST THING HE DID, HE REPLACED THE SEALS AND WHEN HE HAD THE LOWER HALF TOTALLY APART HE STRIPPED THEM DOWN AND PAINTER THEN WITH THE SAME SILVER BASE COAT THAT WAS USED ON THE RIM.. THE FORKS ARE BACK ON THE BIKE , I DO NOT KNOW IF HE EVER FILLED THEM WITH FRESH OIL , I KNOW HE WAS RUNNING OIL IN AND DRAINING IT OUT TO FLUSH IT.
FRONT FORKS PAINTED AND ON BIKE
REAR WHEEL AND SWAY ARM PAINTED , ALL THE SILVER HE PAINTED ON THIS BIKE WAS THE SAME YAMAHA DEALER BASE COAT CLEAR COAT.
ANOTHER PICTURE OF THE FORKS
BETTER PICTURE OF REAR WHEEL AND DRIVE, YOU CAN SEE THE ALLOY PLATE FOR THE FOOTPEG WAS ALSO REPAINTED IN THE SILVER, WHAT HE WAS DOING ON THE SILVER IS ANY OF THE CHARCOAL GREY BLACK TRIN IN THE ALLOY OR THE RIM HE WAS PAINTING SILVER, THE SILVER IS VERY CLOSE THE COLOR OF SOLVER THAT THE ENGINE IS O.E.M. PAINTED.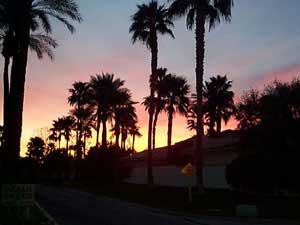 Here I might add a description of the photo above, including such information as when and where it was taken and why it's important to me.